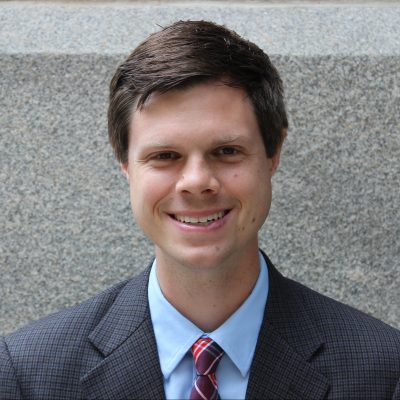 Director, Congressional Affairs and Communications
Jameson Cunningham is Congressional Affairs and Communications Director, where he leads the Commission's outreach to Congress, the press, and the public. For more than a decade, he has served in legislative and public affairs positions on Capitol Hill and in the private sector.
In Congress, he led the communications efforts of two Members of Congress serving in House leadership and on key congressional bodies focused on U.S. national security, human rights, and China, including the Congressional-Executive Commission on China, the Commission on Security and Cooperation in Europe (Helsinki Commission), and the Tom Lantos Human Rights Commission.
In the private sector, Jameson served the public affairs needs of a variety of clients and advocated for U.S. national security interests and global leadership on Capitol Hill and with the Executive Branch. His team's comprehensive three-year lobbying effort—drawing together civil society actors, grassroots activists, and sympathetic Members of Congress, staff, and journalists—led to the passage of landmark bipartisan sanctions legislation into law. Throughout his career, Jameson has produced a variety of written and visual content for use by policymakers, the public, and the press, including placing numerous stories and op-eds in major news outlets.
Jameson participated in the Partnership for a Secure America's Congressional Partnership Program, the Wilson Center Foreign Policy Fellowship program, earned his B.A. in Political Science from Hillsdale College, and is pursuing a Master's from the Naval War College. He and his wife have three children and live in northern Virginia.