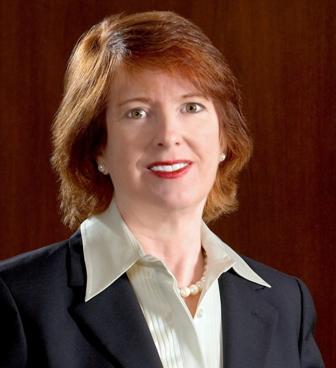 Dr. Katherine Tobin was reappointed to the U.S.-China Economic and Security Review Commission by Senate Democratic Leader Harry Reid for a two-year term expiring December 31, 2018. Dr. Tobin has fifteen years of experience as a business manager, market researcher and consultant in corporate America at institutions including Hewlett-Packard Corporation, IBM and Catalyst. She also has worked for fifteen years as a university faculty member and administrator.
In 2009, Dr. Tobin was appointed by President Obama as Deputy Assistant Secretary for Performance Improvement at the U.S. Department of Education. She focused on strengthening the Department's capacity to work more effectively with its political and educational partners at the national, state and local levels.
In 2006, Dr. Tobin was appointed by President George W. Bush and served as a member of the Board of Governors of the U.S. Postal Service. Dr. Tobin provided strategic vision to the executive team, helped direct and control expenditures, reviewed business practices, conducted long-range planning and set policies on all postal matters. She also chaired the Board's Audit and Finance Committee at a critical time, when, due to Congress's 2006 legislation, the U.S. Postal Service needed to strengthen its organizational and financial controls to become compliant by 2010 with the Sarbanes-Oxley Act.
During her years at Hewlett-Packard, Dr. Tobin worked in the Corporation's Computer Systems Division and the Systems Technology Division which were responsible for developing minicomputer systems purchased around the world for business, medical and scientific usage. Dr. Tobin worked closely with R&D and marketing teams early in the product development life cycle to insure that customer needs were clearly understood and translated into engineering and market specifications.
Working as a consultant with IBM's senior leaders, Dr. Tobin conducted research on the corporation's values across all its global operations, institutional brand awareness and preference, distribution channels management, and the creation of a new business plan for IBM's Global Financing business.
Dr. Tobin earned a Ph.D. and Master of Arts degree from Stanford University.  She earned a Master of Arts degree in Teaching from the University of Massachusetts and a Bachelor of Arts in English from Skidmore College.  Currently, she also serves as a member of the U.S. Postal Service's Citizens' Stamp Advisory Committee which recommends to the Postmaster General subjects reflecting America's values and achievements for portrayal on commemorative stamps.